About The People History
The People History Where People, Memories and History Join Together
Author Of The People History:
Stephen Pearson
Author Location:
Wisconsin, United States
Research Sources:
Old Newspapers, Government Statistics plus hundreds of other additional resources .
Our History
I created this website about 10 years ago as a passion project. It was originally meant to be a place for people to share their own memories about historical events but was adapted to just be a history information source as the idea did not catch on. I now run it with my daughter who has a degree in Political Science/Sociology and we offer this website as a free public source.
We are not historians nor do we claim to be professionals in the field. However, many years of research have been put into creating this website and we try our best to continually expand on what we have. The original sources for information were local newspapers, history textbooks, old catalogs, and magazines. We also use online sources to expand the information and generally try to look at 2 to 3 websites to confirm that the details are the same. If we end up relying heavily on one source we also try to mention that in our description of the event.
Our website is quite large and has expanded over the years and we know that we make mistakes occasionally. We welcome anyone who kindly helps us improve the site by pointing them out when they find them and we try our best to make corrections when possible.
This website is a reflection of a personal interest in history and not meant to be an end all be all source, but if users find it useful in some way we are happy. I hope this helps give you more information about this site. We also have more information available on our about page.
Steve
We are currently updating our website to be mobile friendly changing from our old design was like loosing an old friend after 10 years but we hope you like the new look and feel
We set out to create a site where a trip through time over the last 85 years from the 20's to today was both interesting and informative, and as the site has continued to evolve over the last six years we have tried to include cost of living, Prices, Events, Popular Social Culture, Inventions and changes to Technology.
"If a picture is worth a thousand words then a modern history site providing more than 5000 images of clothes, toys, furniture, appliances, homes and much more should be fun and informative. The site is split into decades and with each year with a dedicated page, there are also sections for Motoring, Homes, Computers, Toys, Fashion, Music and more.
Something about our Research Process
We have used newspapers and history textbooks. We also have a collection of old catalogs and magazines dating to the early 1900s that we will look for information on prices, what types of things were available and new, etc. We usually use a combination of websites to confirm dates and some details including university websites, websites specifically dedicated to certain historical topics (such as a biography section on historic figures), government websites with historical information especially related to laws (for example, The New Deal, Civil Rights Act, etc.), primary source type lists like Billboard, history.com, and wikipedia (for more widely and commonly known events where there is less of a chance it will be wrong).
We usually try to use 2 to 3 different sources to confirm that they have the same details.
Some of it is subjective to experience and falls under shared human history/knowledge. For example, we don't need to find seven academic sources to say that the Beatles were a popular band in the 1960s or that World War II started in 1939.
If we have to use one specific source very heavily for something we try to give some sort of attribution. " An interesting statistic taken from the book, "From the Puritans to the Projects" by Lawrence J. Vale in regards to public housing affordability during the New Deal (with a focus on the city of Boston): " - in relation to 1934 Slum Clearance.
---
---
News Sections added in the last few years
Music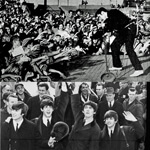 When we think of the Twenties we think of Flappers, Wall Street Crash and more but the 20's was also the birth of modern music with independent record labels, The Gramophone, Growth of commercial radio. . At the end of the 20's talking movies allowed for movie versions of Broadway musicals bringing music to a wider audience.
Find more on our
History of Music Through The Decades
page.
Calendars For each year
One of the projects we completed earlier this year was to include a Calendar for each year allowing people to find the day of the week they were born on
Sports History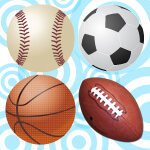 I do not know that much about sports as it is not one of my passions although I enjoy watching, So I felt quite lucky when I found a Journalism major who is passionate about sports who was willing to spend his summer working on a new sports section during the summer. I believe it is great addition to The People History and our visitors like the new
History and Origins of modern sports
.
Fashion / Furniture / Toys and More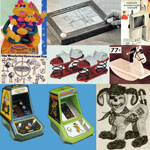 Over the last 2 years we have spent a great deal of Time and Effort in research to increase the examples of Fashions, Toys, Furniture and much more. We do this for each decade and are working our way through the decades. Each Decade can take up to 2 months to complete and we are currently only half way through an example of 1 completed section is our Toys Section
1000's of toys from the 20's to current
.
Free to Print / Download Year In History Prints
These can be found on our Blog
Free to Print / Download Year In History Prints
Please share with others as these can be a useful resource for social studies or special family celebrations
A few years ago we created a series of free to download / Print
Year in History prints including each year from 1920 to 2010
Each print features Prices, Popular Movies and Music, Famous People Born That Year and News and Events from the year You can find them on our Blog
They can be used as Place-mats for a party by printing on Card-stock and Laminating or use any Photo Editing Photo and add your own photos to replace the standard public domain images
They are also ideal for those working on a scrapbook by printing off important years ( Births / Weddings ETC ) to go alongside
This Day In History
By far the biggest section to create and maintain is Months and days history which we use to update our
Taking You Back In Time Gifts
We wanted to create a range of products that are fun, informative and reasonably priced, our current range includes Personalized Year In History Prints, Personalized Wedding Anniversary Prints and Year In History Coffee Mugs ( more products to come ) please help support the ongoing work on "The People History" by considering purchasing one of our products From Our
Taking You Back In Time Gift Selection
.
---
---
Privacy Policy for thepeoplehistory.com
The privacy of our visitors to thepeoplehistory.com is important to us.
At thepeoplehistory.com, we recognize that privacy of your personal information is important. Here is information on what types of personal information we receive and collect when you use visit thepeoplehistory.com, and how we safeguard your information. We never sell your personal information to third parties.
Log Files
As with most other websites, we collect and use the data contained in log files. The information in the log files include your IP (internet protocol) address, your ISP (internet service provider, such as AOL or Shaw Cable), the browser you used to visit our site (such as Internet Explorer or Firefox), the time you visited our site and which pages you visited throughout our site.
Cookies and Web Beacons
We may also use third party advertisements on thepeoplehistory.com to support our site. Some of these advertisers may use technology such as cookies and web beacons when they advertise on our site, which will also send these advertisers (such as Google through the Google AdSense program) information including your IP address, your ISP , the browser you used to visit our site, and in some cases, whether you have Flash installed. This is generally used for geotargeting purposes (showing New York real estate ads to someone in New York, for example) or showing certain ads based on specific sites visited (such as showing cooking ads to someone who frequents cooking sites).
Currently the main advertising revenue is from the Google Search Box and the link below is for Google Privacy Policy
Google Privacy Policy
You can chose to disable or selectively turn off our cookies or third-party cookies in your browser settings, or by managing preferences in programs such as Norton Internet Security. However, this can affect how you are able to interact with our site as well as other websites. This could include the inability to login to services or programs, such as logging into forums or accounts.
Thank You and Enjoy
We hope that The People History helps to make history interesting for the young learning about the times parents and grandparents lived through, also for those who lived through those special periods in history to rekindle old memories that they can share with children and grandchildren.
The People History includes each year from 1920 - 2007 and additional sections ranging from the History of Fashion to the History of Computers with links to related videos including commercials and news items..
So take a trip down memory lane or educate your mind or just sit back and watch 85 years of history and popular culture unfold in front of you.
Also While we were collecting information we put these 2 pages together just for fun
I lived through the terrible inflation of the 70's where the prices of anything and everything changed literally on a weekly basis. I can still remember unions asking for 30%+ pay rises each year just to keep up with the cost of living, if you were to young or want to jog your memmory check out the
1970's
, On the page I included the price of some of the basics and wages and how they changed in just 10 years, if you check out the page you will see nearly everything you can think of nearly doubled in just ten years. US Inflation ran at close to 10% for a number of those strange years but Britain faired even worse with inflation hitting nearly 25% in
1975
Price Basket Measuring Inflation
It is quite possible we may see something similar sometime later this decade so I wanted to set up a base line from 2008.
70 Years of price Changes
Compare prices in 60 year period for 1930 -- 1990 For ---------------Houses, Cars, Wages, Bread, Gas, Beef -------------------